Originally posted by Life Leadership Founder and Policy Council Member
Orrin Woodward
.
God bless,
Scott Johnson
The Federalist/Anti-Federalist debates at the founding of America have some of the best insights into government and society that have ever been written. Unfortunately, few have read both sides of the debate. I am working on a book project that will provide the main points from both sides and discuss where history has proven each side right.
LIFE Leadership is about providing truth for one to learn how to think and reason in order to better his/her life. I am so thankful I get to do what I do with the greatest compensated community and customer base in the world! Below is a short segment from the upcoming work.
Sincerely,
Orrin Woodward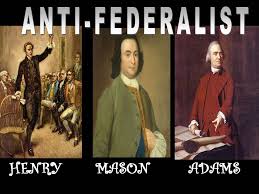 The Anti-Federalist
"[C]onstitutions are not so necessary to regulate the conduct of good rulers as to restrain that of bad ones." —Robert Yates (Brutus), Anti-Federalist
What the Anti-Federalists Had to Say
The Anti-Federalists had a number of very important things to say about the powers of the sword and the purse. For example, as one Anti-Federalist wrote in the Pennsylvania Minority Report: "[T]he new government will not be a [cooperation] of states, as it ought, but one consolidated government, founded upon the [federal control] of…the states…"
In other words, one huge problem with the Constitution was that it gave too much power to the federal government, swinging the nation in the direction of Coercion—as I have already discussed. But the really interesting thing is exactly how the Pennsylvania Minority Report predicted that this would happen: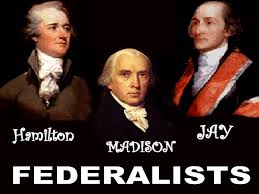 The Federalists
"The powers of Congress under the new constitution, are complete and unlimited over the purse and the sword, and are perfectly independent of, and supreme over, the state governments, whose intervention in these great points is entirely destroyed. By virtue of their power of taxation, Congress may command the whole, or any part of the property of the people.
"They may impose what imposts upon commerce; they may impose what land taxes, poll taxes, excises, duties on all written instruments, and duties on every other article that they may judge proper; in short, every species of taxation, whether of an external or internal nature is comprised in section the 8th, of article the 1st [of the Constitution], viz., 'The Congress shall have power to lay and collect taxes, duties, imposts, and excises, to pay the debts, and provide for the common defence and general welfare of the United States."
This was a major concern for the Anti-Federalists. They predicted that the federal government would use the power of the sword as an excuse to increase the federal power of the purse, and then just keep increasing their powers until the federal government did much, much more than protect our national defense.
They saw that the federal powers of sword and purse would lead to federal involvement in every facet of our lives. This is exactly what happened.